Wednesday, May 11, 2016
Bespoke Window Film for Home or Business
Operating from our busy workshop in Bognor Regis, West Sussex, we deliver commitment and a personal service to all of our customers, as we produce creative and often ambitious designs.
We regularly receive enquiries about the different types of window films we produce. In particular, regarding our safety films that help reduce nasty accidents, privacy films that bring the light in but keep eyes out and solar window films that keep spaces cool.
One of our recent happy customers Sarah from Redhill, Surrey works from home as a Childminder. As her home is her business she was looking for a window film that would make the room cooler and provide increased privacy. We explored creative options for a window film design with Sarah whilst learning what her personal needs were.
Here is a photo of what Sarah's windows looked like before: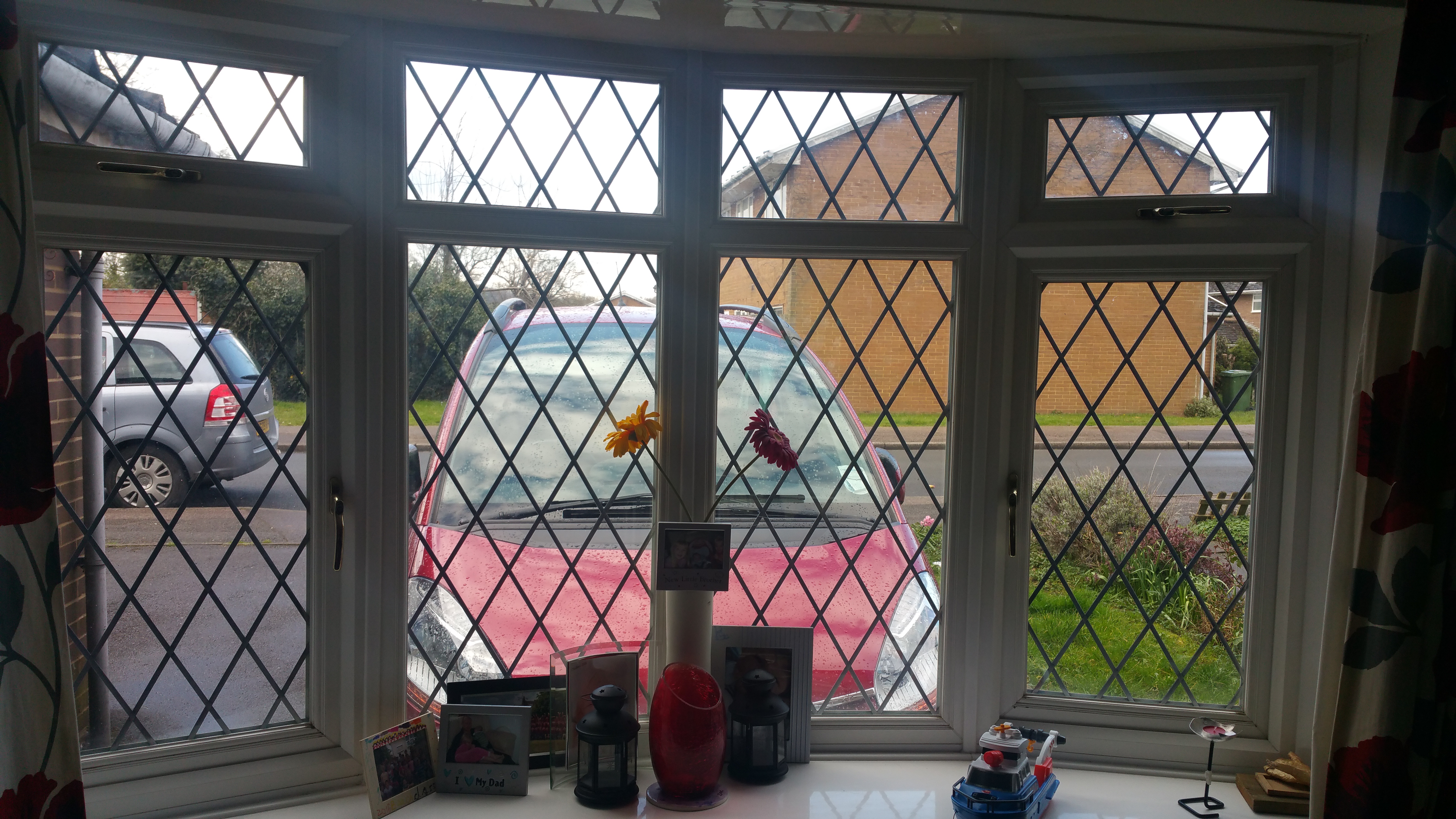 Sarah needed a window film that would help retain the warm and friendly atmosphere for her home and her business, but was keen to explore what graphics could be applied to the privacy window film too. We identified that a sandblast-effect window film would be perfect for the job. Its soft, cadmium-free polymeric calendared PVC provides a pressure-sensitive permanent acrylic adhesive protected by a high-quality silicone paper as well as surface suitable for graphic design application.

Requiring application to the ground floor, front-room window of her home, the design we chose had to be tasteful, attractive but help provide those all-important privacy features Sarah was seeking.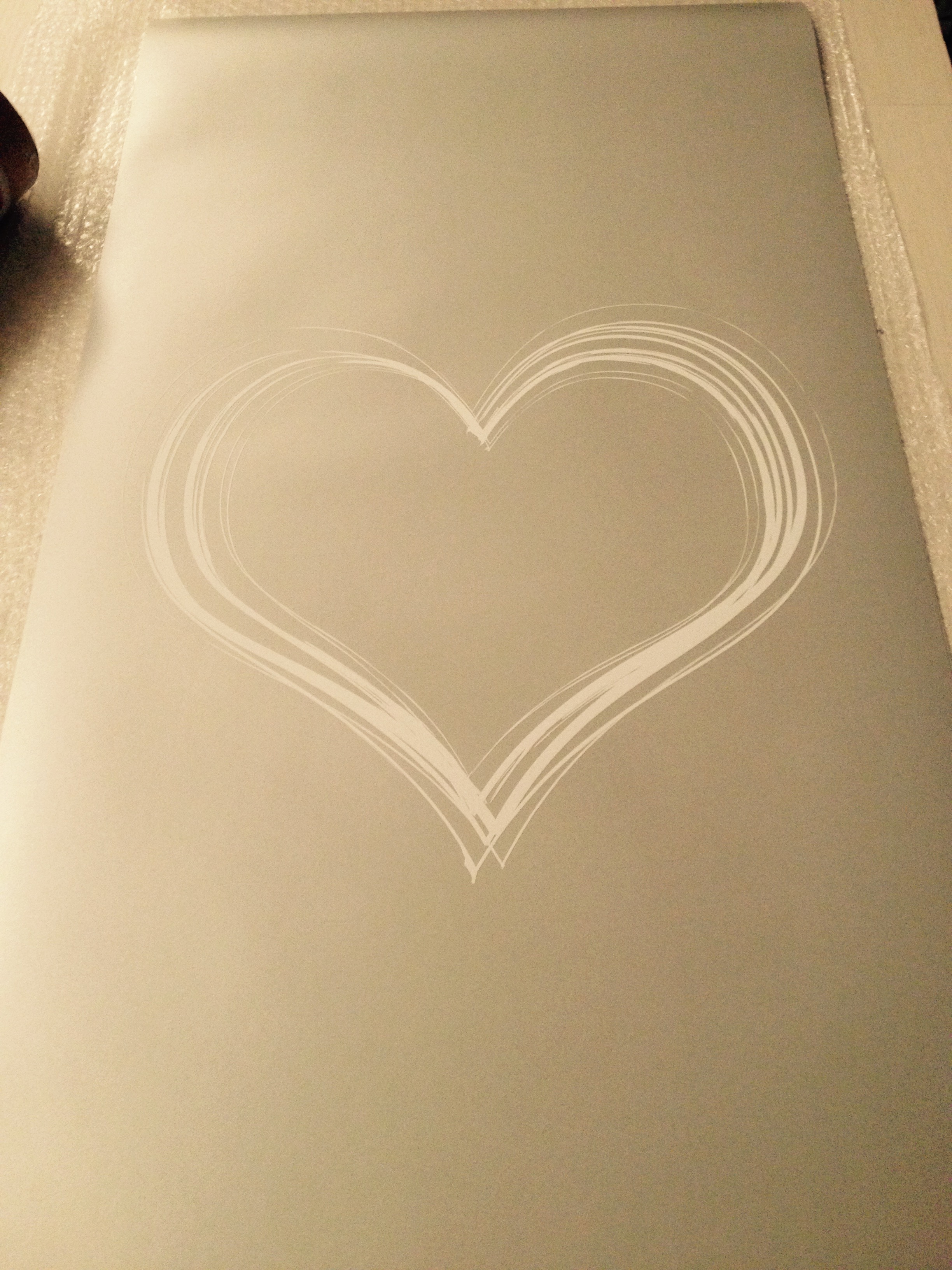 Here is a close up of the window film we designed. You can see we have added a bespoke heart motif, suitable for her home and her childminding business - and she is delighted with the end result. "The windows are brilliant. The window film has made a huge difference for me without losing much light!"

Are you interested in our bespoke film for your windows too? It couldn't be easier to make your dream into a reality and all you need to do is:

Measure your window and make your enquiry

Let us know your dream design—this can be an image from a magazine or a sketch that you have envisioned

We will then get back to you with a list of ideas and will go ahead with the design of your approval

Arrange the best date for us to install the product at your convenience

Hey Presto! The installation is complete
Whether you are looking for a domestic design like Sarah's or wanting window film for your commercial space, get in touch with us for a free quote now.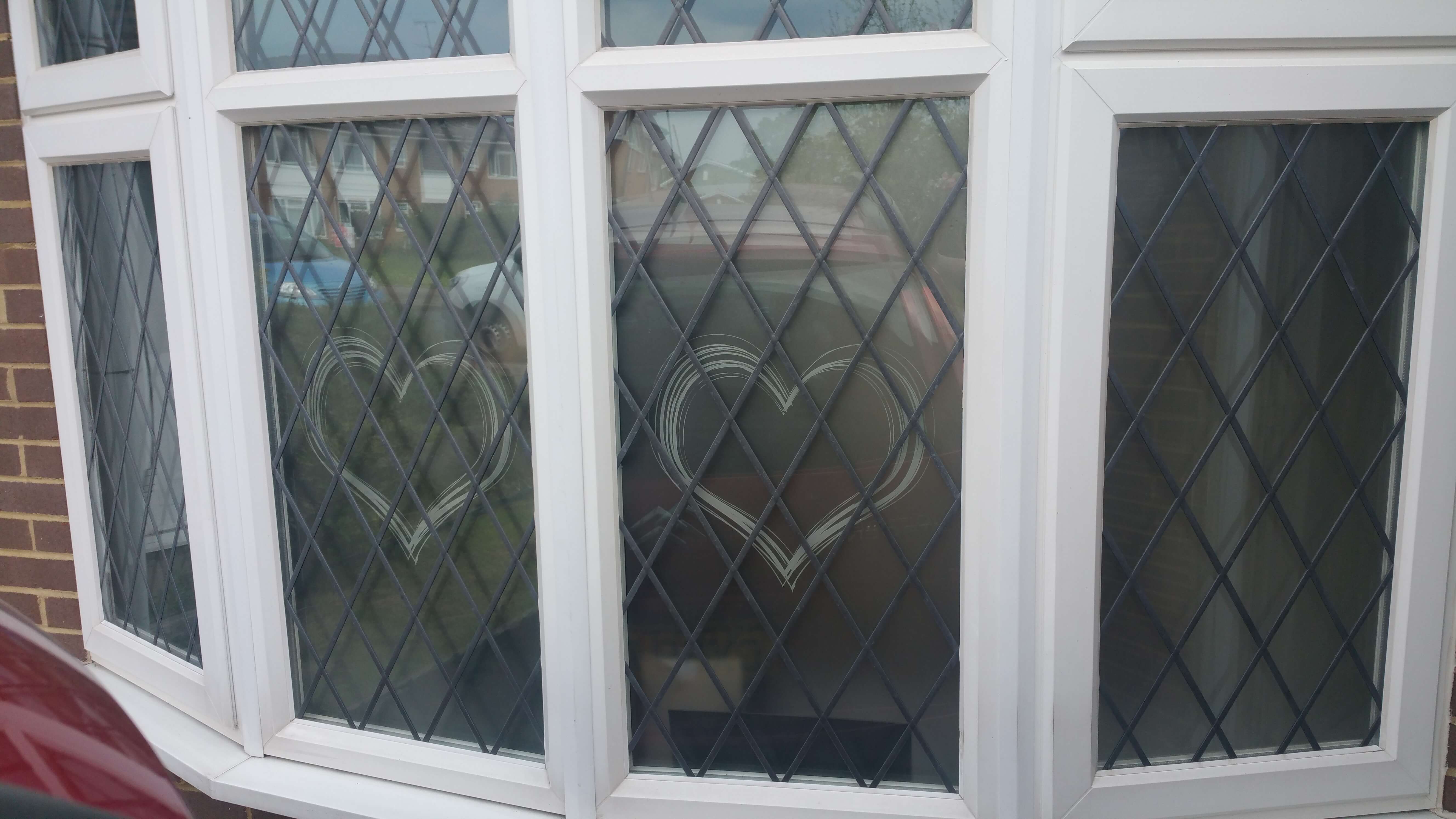 Can't find what you're looking for?
We'll find you the
right solution
Please let us know the details of your problem and we'll be in touch with our recommendation.