The Old Royal Naval College
Name of company: The Old Royal Naval College
Installation: Bespoke fixed blinds to cover 50 large arch windows
The project
The Old Royal Naval College is the maritime centrepiece of Greenwich, which has been described as "the finest and most dramatically sited architectural and landscape ensemble in the British Isles" by the United Nations.
It has delighted visitors for the past 300 years, and we were honoured to be able to work on such an impressive and historical piece of architecture.
The grand project involved us to manufacture and instal bespoke blinds to cover 50 large arch windows – to help preserve restored painted surfaced from sun damage. We hung them from large, bespoke aluminium frames, hand-rolled to match the shape of each individual window, the highest of which were 30 metres above floor level and the largest window sitting at 3m x 6m.
Project challenges
Specialist access was not planned to be made available for another 30 years! This meant all materials and fixings we used had to be secure, rust proof and durable.
How sun-x approached the challenge
We used aluminium and stainless steel with a fibreglass / PVC fabric to ensure dimensional stability and filter out over 90% of the UV and Visible light, protecting the restored painted surfaces from sun damage. The dark fabric colour ensures its visual impact is negligible from both inside and outside, maintaining an excellent clarity of through-vision to the exterior.
Outcome
Since the instalment, the interiors of the prestigious building are protected against UV damage, improving the longevity of surfaces.
Be sure to visit our blinds or window film pages to view our services available to manufacture and install sunscreen blinds and our other products. Also feel free to Contact Us with any enquiries.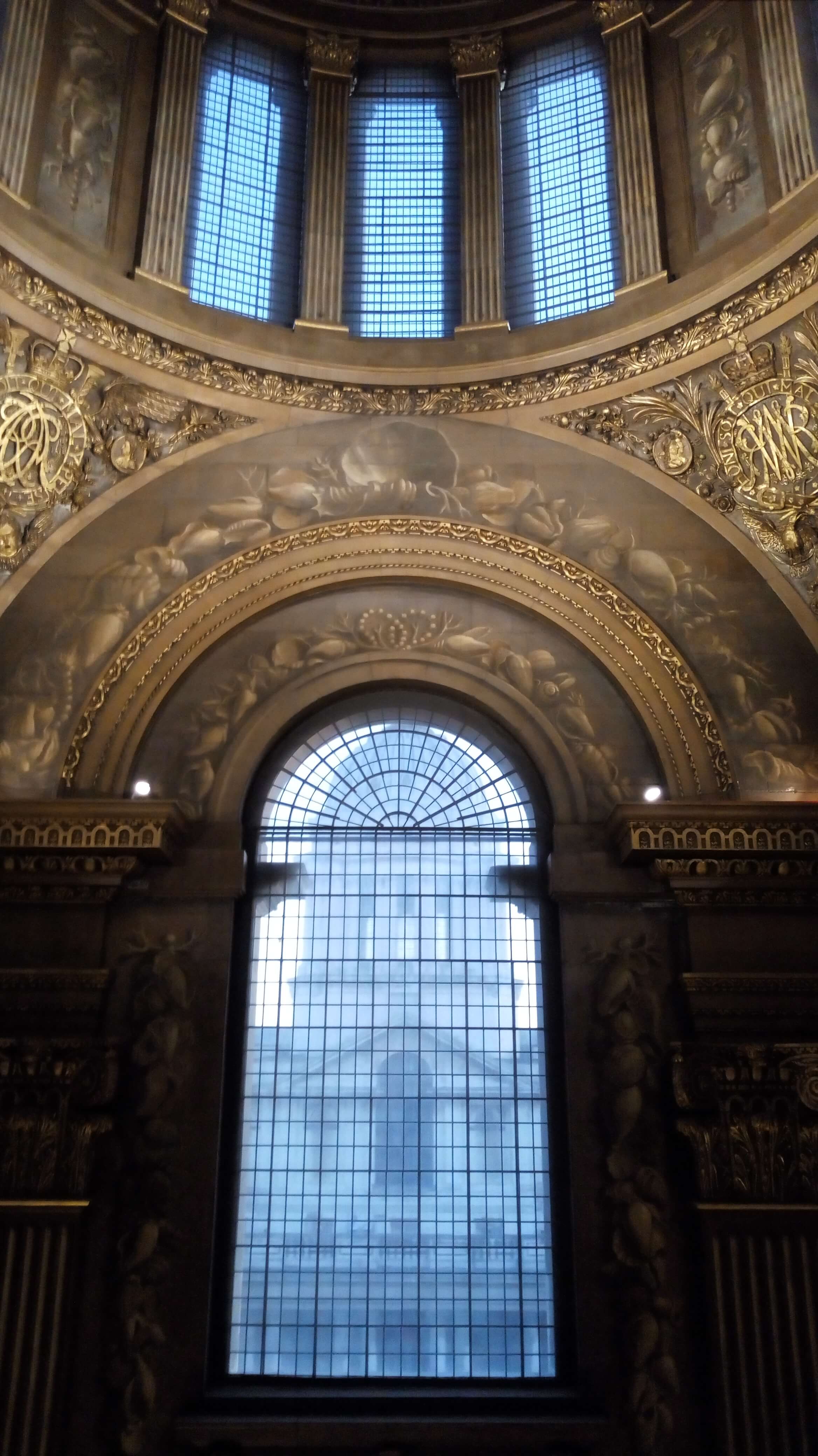 Can't find what you're looking for?
We'll find you the
right solution
Please let us know the details of your problem and we'll be in touch with our recommendation.