Sunscreen Blinds - One Way Blinds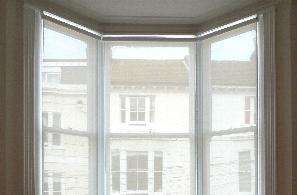 White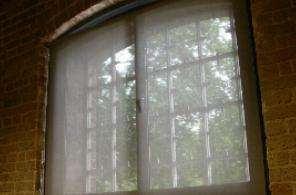 Grey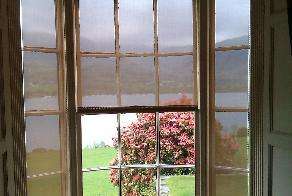 Alabaster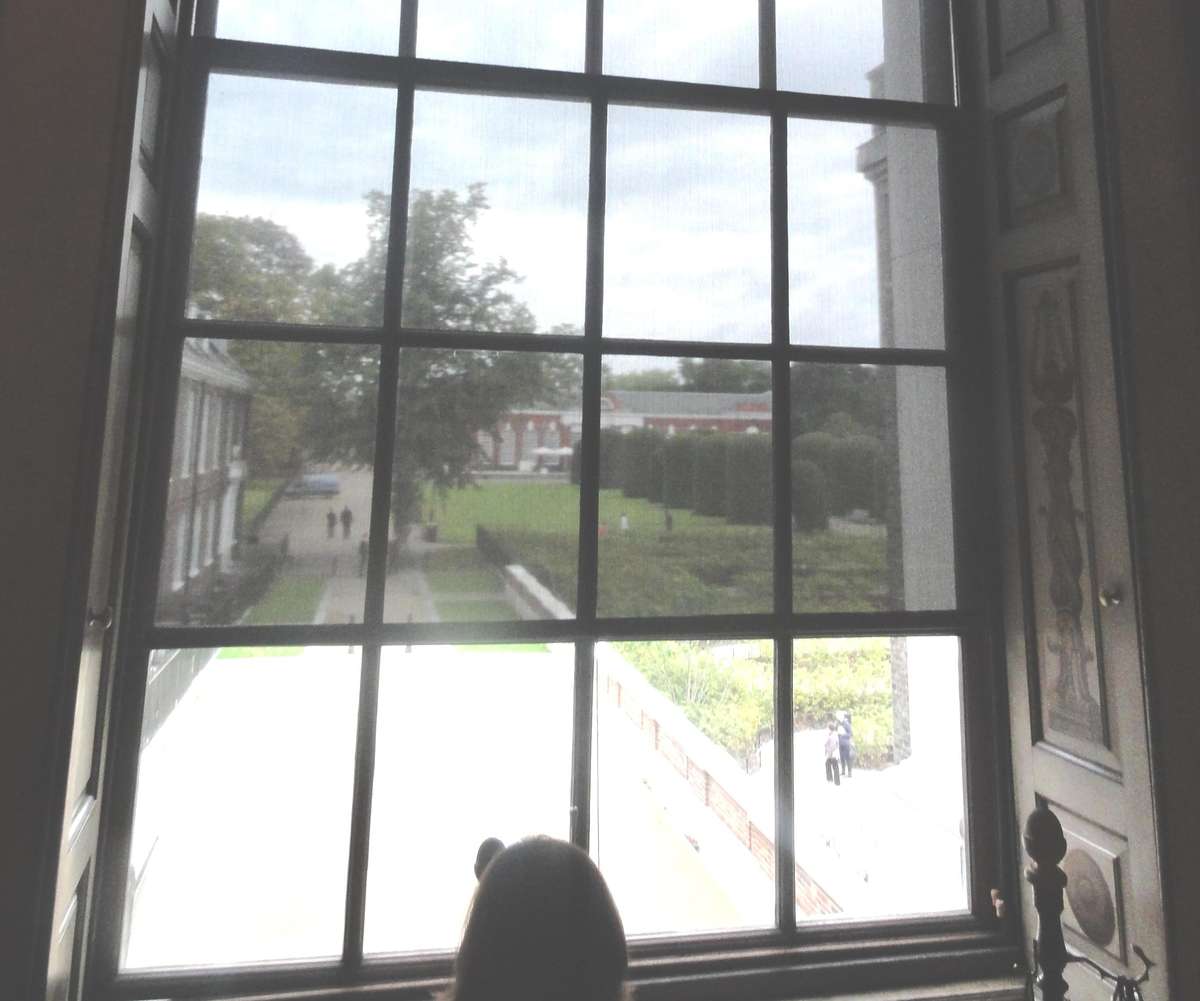 Bronze
Key Features
Maintain views and aesthetic qualities in keeping with location.
Reduce the effects of strong daylight.
Provide adjustable lux values.
Durable wipe-clean fabrics
Roll widths up to 3.2m for large seamless panels
Description
Our one way blinds are expertly manufactured in our workshops by our own trained personnel at Sun-X. Perforated sunscreen blinds (one way blinds) give flexibility in sunlight control while maintaining a constant view of the world outside.
The maximum solar energy rejection, using a white internal fabric with a tight weave, is around 68% on single glazed windows. Greater efficiency can be obtained if the one way blinds are fitted externally.
Darker fabrics on one way blinds are less efficient at solar rejection, but provide greater glare reduction, as well as enhanced clarity of vision to the exterior. If one way blinds are drawn to different heights, this fact will not be overly apparent from the outside, as dark colours will blend into the glazed facade.
Better light control and external visibility will be achieved using finer weaves.
Sunscreen fabrics are available in many different weave patterns and colours, made into one way roller blinds or vertical blinds, with either manual or motorised operation. Roll widths of up to 3.2m allow for larger seamless panels.
Product Enquiry
If you're interested in this product then please give us a call or fill out the form below and we'll get back to you.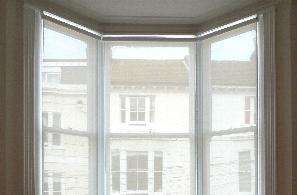 White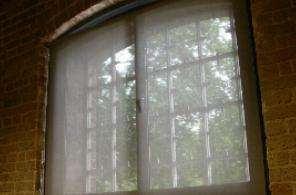 Grey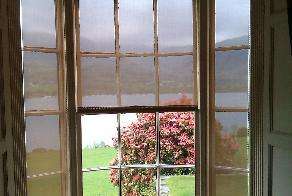 Alabaster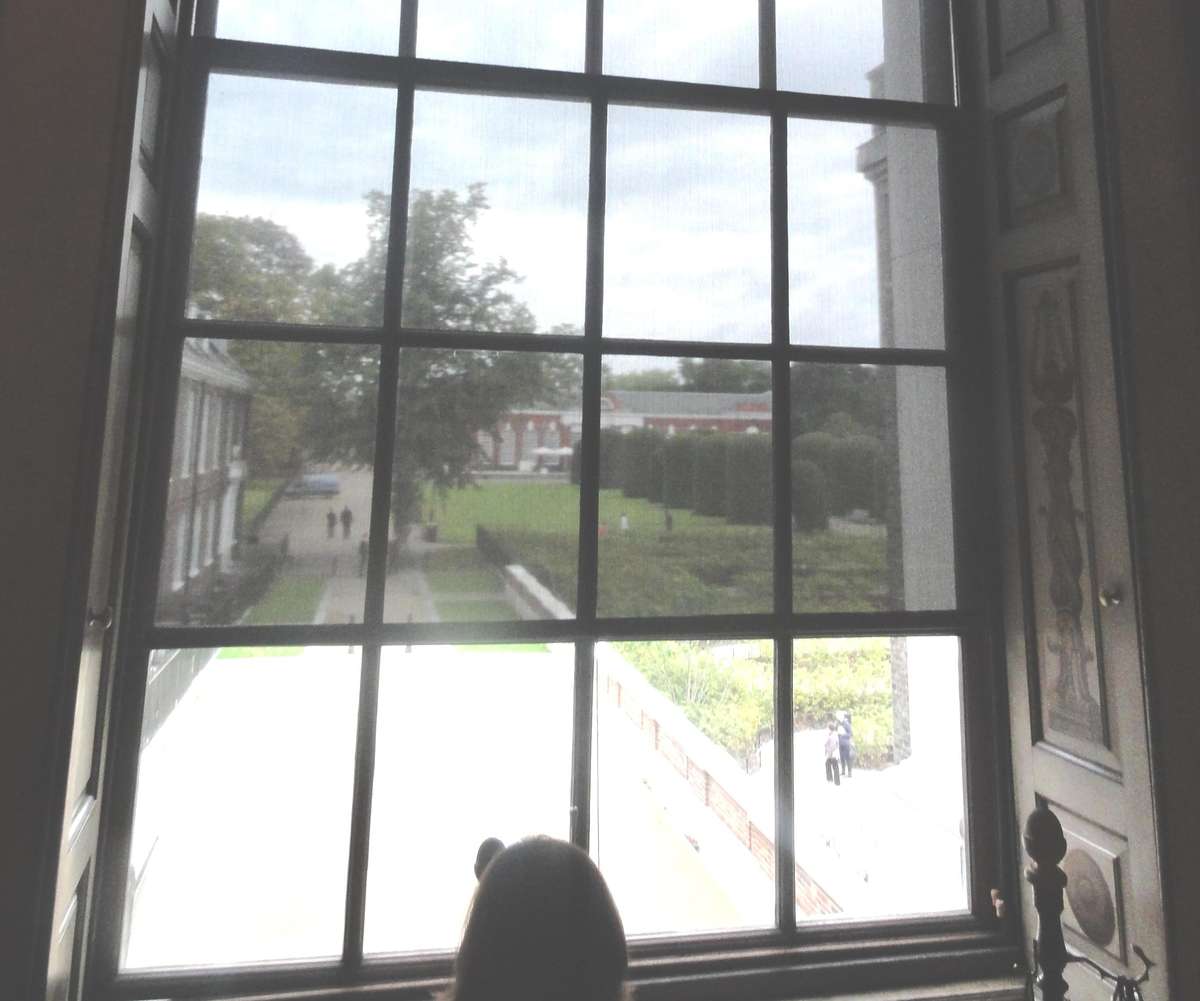 Bronze

The solar film has made a real difference in keeping the office cooler, and people passing the office see the printed blind & come in to see us!
Website Success
Frequently Asked Questions
I have very large windows - what can you do?
Not only do Sun-X manufacture extremely heavy-duty systems to cope with wide and/or tall windows, some of our fabrics are over three metres wide, reducing the need for either fabric joins, or light gaps where two or more blinds are butted together.
My conservatory/office is too hot - will blinds help?
Blinds are not the most effective solution to solar heat gain, as the heat has already entered the building. Most blind fabrics will absorb, rather than reflect heat, which will re-radiate into the room. Even materials with reflective backings will rarely have sufficient capacity to reflect a substantial amount of heat, especially back through sealed units in double glazing. Solar window film reflects heat at source, and is therefore much more efficient.
My windows are out of arm's reach - can you help?
Sun-X manufactures and installs a wide range of motorised systems, now including battery & solar powered ranges, avoiding the cost and invasive installation of electrical wiring.
Can't find what you're looking for?
We'll find you the
right solution
Please let us know the details of your problem and we'll be in touch with our recommendation.