Monday, March 23, 2015
Ultraviolet Window Films – protect objects from damaging sunlight
As soon as a display object, fabric, or painting is exposed to both natural, and some forms of artificial light, it begins to deteriorate.
With visible light and heat responsible for considerable damage, fade will be proportional, not only to the level of illuminance but also to the duration of exposure. For example, items exposed for one hour at 1000 lux will suffer the same damage as those exposed for two hours at 500 lux. It is therefore a sensible precaution to keep blinds closed when rooms are not in use and to provide shade in times of strong daylight. In conservation situations, lux levels are usually monitored with an appropriate meter to achieve the following recommended levels:
* 200 LUX - oil and tempera paintings, undyed leather, lacquer (Oriental and European), wood, horn, bone and ivory (where surface colour is important).
* 50 LUX - Costumes, watercolours, tapestries, furniture, textiles, prints and drawings, stamps, manuscripts, miniatures, wallpapers, dyed leather and many other natural articles.
Lux tolerance will depend upon the nature of the articles requiring protection. The rate of deterioration depends upon its construction, but is always directly proportional to the intensity of the light (lux level) and its duration (lux hours).
Ultraviolet radiation (UV) causes a sizeable proportion (approx. 40%) of fading and deterioration of exposed objects and furnishings. Colourless materials, such as varnishes, paint media and raw textiles are degraded predominantly by UV. Most dyes and fugitive pigments are faded by visible light, especially at the blue end of the spectrum.
UV radiation and visible light are the major contributors of up to 65% of fade and deterioration while a combination of UV, high lux levels and heat are responsible for 90% of the damage to exposed items. Factors such as humidity and atmospheric pollution are responsible for the remaining 10%.
Reduction of both lux and UV levels to within acceptable limits should therefore be treated as a priority.
Ultraviolet window films in the SUN-X Conservation Window Film & Blinds Range exceed the requirements for ultraviolet filtration. Regularly tested and approved by the scientific departments of the National Gallery, the British Museum, the Victoria and Albert Museum and the National Trust, they are used extensively in museums, art galleries and historic houses throughout the UK and abroad.
SUN-X neutral density light-reducing UV filters are manufactured using a unique combination of metal alloys. As illustrated in the individual technical data sheets, each filter has been specifically designed to transmit as close to natural daylight as possible.
Sun-X (UK) Ltd. provides a nationwide installation service through the United Kingdom – please contact Sun-X to find out more.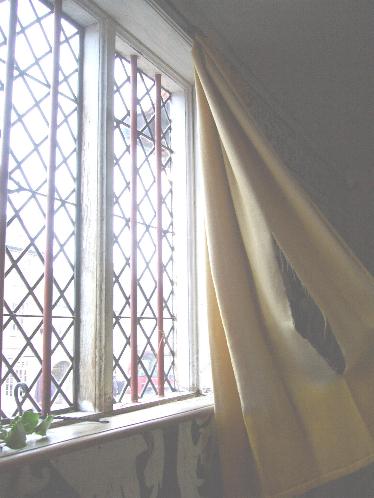 Can't find what you're looking for?
We'll find you the
right solution
Please let us know the details of your problem and we'll be in touch with our recommendation.