Tuesday, July 19, 2016
Ultraviolet Radiation Indoors: What You Don't Know Can Hurt You
For years now, we've known the benefits of protecting yourself from UV radiation, such as using sunscreen protection, wearing hats and not being out in the sun for too long. For most people this is common sense, however what a lot of people don't know is that you can still be affected by UV radiation even if you're indoors.

Here is an infographic we made about the different types of UV radiation that can effect you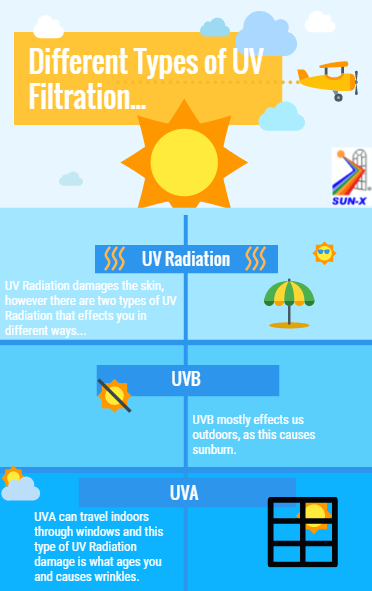 Unfortunately, ordinary glass doesn't block all UV rays. Window glass can prevent most UVB rays but it still lets UVA rays pass through it. The percentage of UVA varies with the different types of glass that you have in your homes. Ordinary, clear glass can allow 75% of UVA to travel into your home, whereas tinted glass can let in around 50%.

But how can you protect yourself from UV whilst indoors?
Sun-X offers a solar window film that eliminates over 99% of UV filtration, so it helps blocks UVA travelling through your windows. We recommend this window film to anybody who owns a conservatory or has used glass as a building material to construct their homes. We promise that the aesthetic of our film isn't noticeable, as we offer high quality, clear films and we also have a blue tinted film that can lift the greyness of the outside on miserable days.

To make sure that you are protected from indoor radiation, get in contact today. We can offer a free quote and fit your window film at a time that's suitable for you, so there is less hassle and stress at your end. Ring us or drop a message on social media and we'll be sure to guide you to find the best solution for your windows.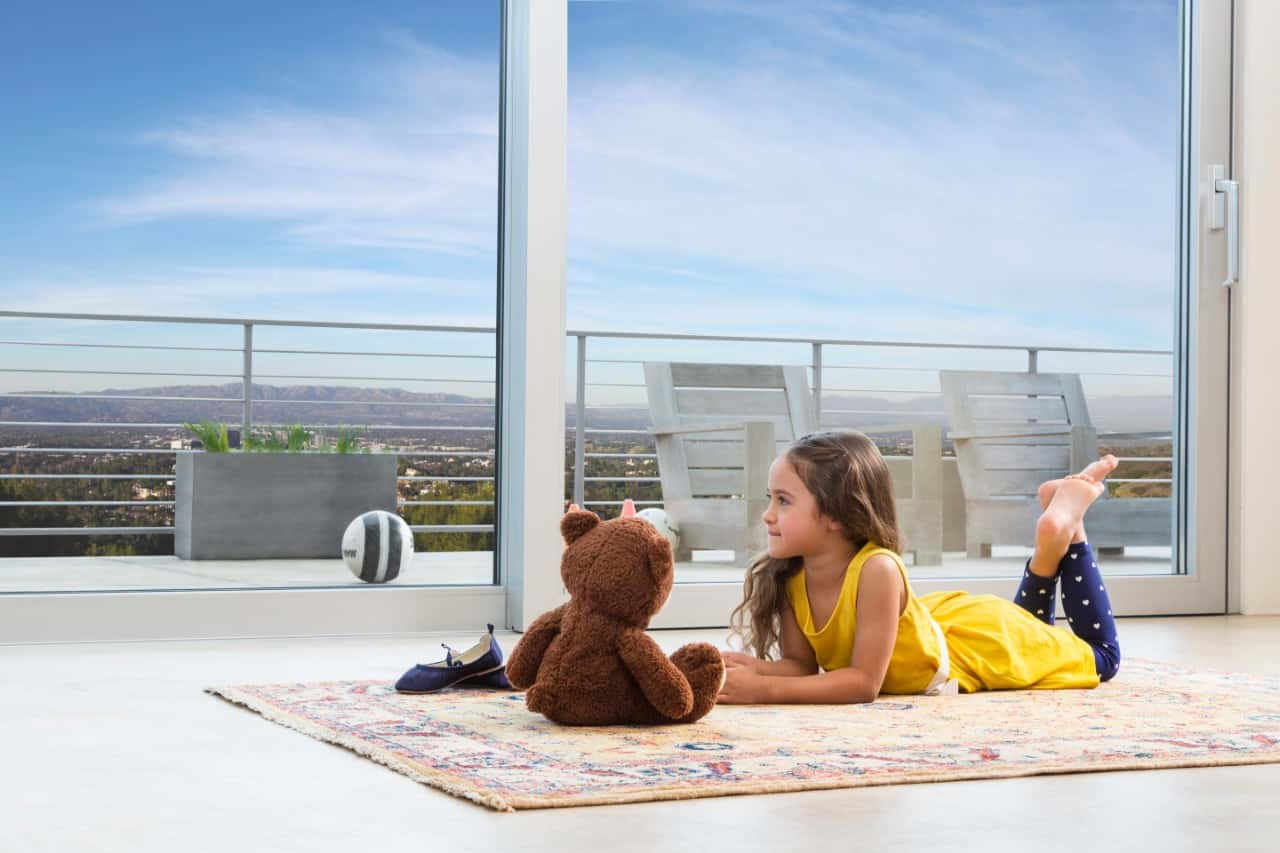 Can't find what you're looking for?
We'll find you the
right solution
Please let us know the details of your problem and we'll be in touch with our recommendation.