Thursday, January 21, 2016
New Year, New Premises!
We are pleased to announce that we have settled in to a new home; lovely new premises on Bognor Regis' Southern Cross Industrial Estate.
After many happy years operating from a unit on Bognor's Durban Road Industrial Estate, we were ready for a change and are delighted with the new look and feel that the move has brought to the business.
With plenty of space and parking, our new premises offer the creative room we need to be able to cut, craft and prepare blinds and window films for customers, as well as safely park our growing fleet of vehicles, with which we use to deliver and install.

Our new premises us have provided us with a little room for further inspiration too, with a new customer showroom in development. We will use the new space to display and of course, 'show-off' the different materials, fixings, fittings and finishes that can be achieved when you choose a quality installation for your home of business with us.
James Porter Contracts Manager adds "The new premises has given us the opportunity to re-organise both our stock and warehousing, as well as creating a more integrated office space."
Looking back, 2015 was rather busy for Sun-X. We launched our new website, moved in to new premises at Christmas and extended our product range! In 2016 we plan to work just as hard with exhibitions, client projects and exciting jobs for the team already filling up the diaries.
On behalf of the team here at Sun-X, we wish you a very happy new year too and look forward to working with you again soon.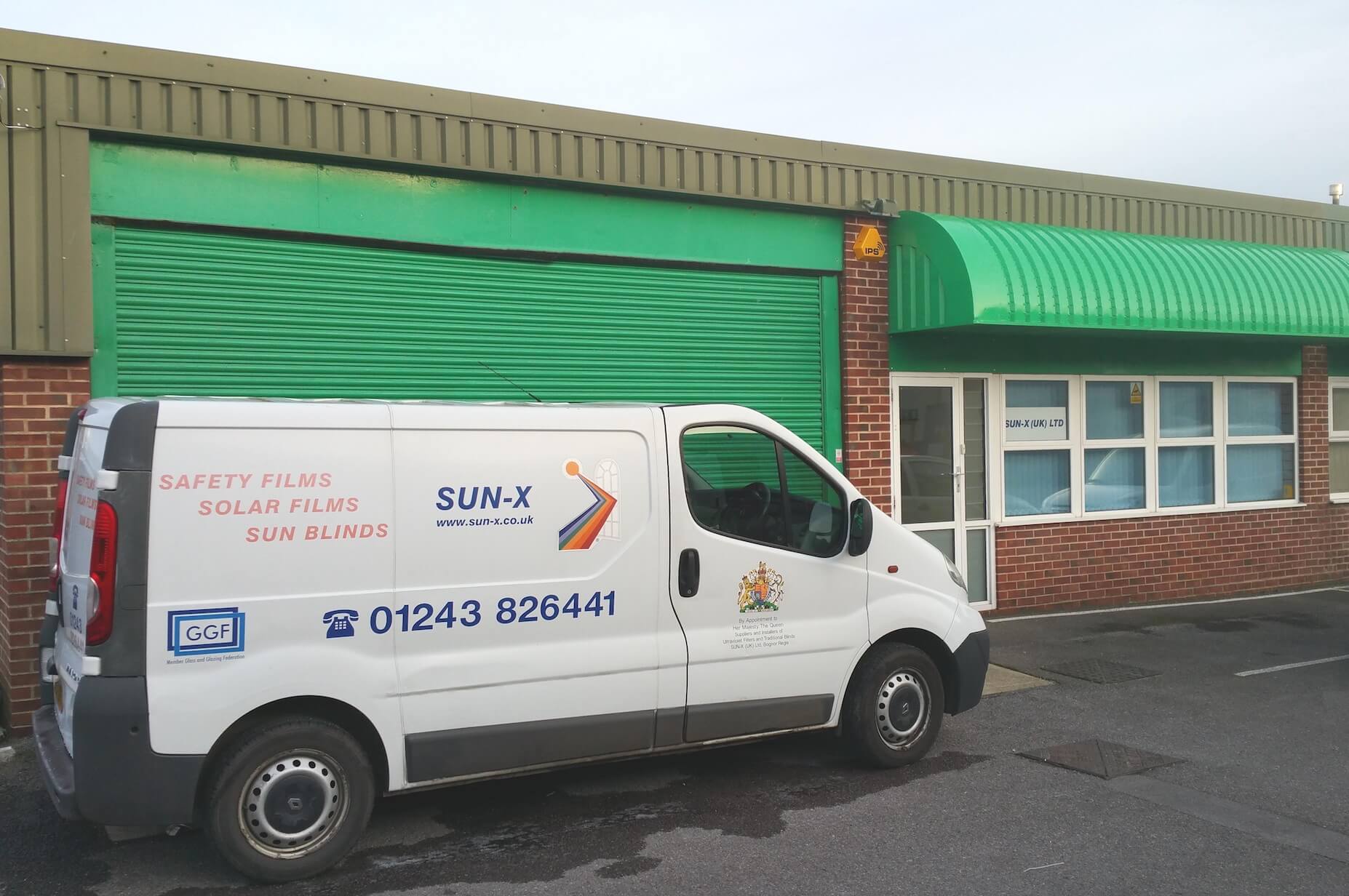 Can't find what you're looking for?
We'll find you the
right solution
Please let us know the details of your problem and we'll be in touch with our recommendation.