Monday, April 06, 2015
Manifestation window film
Where large panes of glass could result in people walking into them thinking they are not there, applying manifestation window film will mitigate this hazard. As well as being a requirement under Workplace (Health, Safety & Welfare) Regulation 14 (1992), the Disability Discrimination Act (1995) stipulates that this must be installed at two heights.
The standard patterns are bands, circles or squares. However, employers can take this opportunity to include corporate branding, or even an intricate design such as the one using three different etched products, installed by Sun-X at Guy's Hospital, London:
Another solution Sun-X can provide is to digitally print a design of the client's choosing onto a clear window film, which can then be applied to the existing glass.
Not only are these products very cost-efficient compared to acid-etching or sandblasting, but they are ultimately removable should requirements or branding change, and replaced with new patterns.
Sun-X (UK) Ltd. provides a nationwide installation service through the United Kingdom – please contact Sun-X to find out more.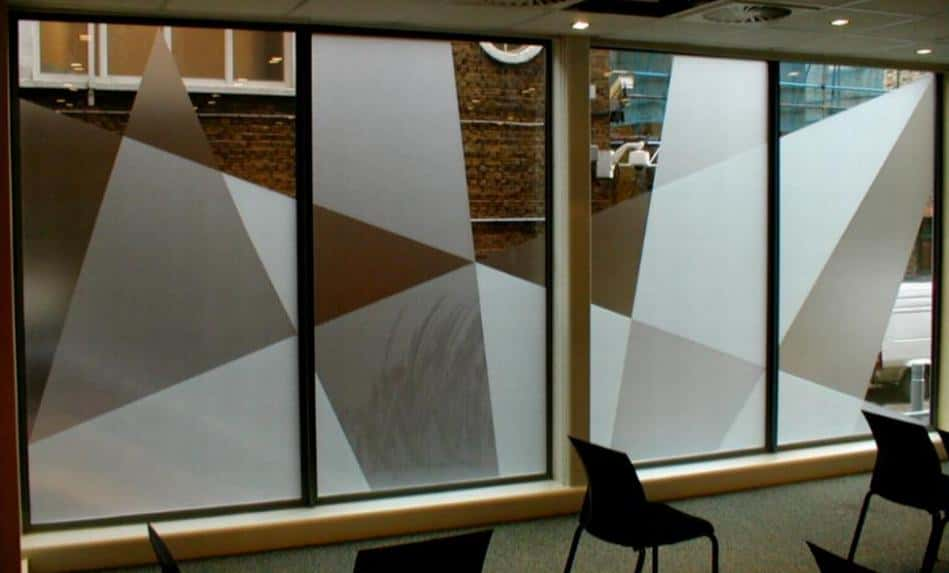 Can't find what you're looking for?
We'll find you the
right solution
Please let us know the details of your problem and we'll be in touch with our recommendation.