Saturday, October 31, 2020
Energy-Saving Low-E Solar Window Film
Sun-X is an Authorised Fitment Centre for the market-leading LLumar Enerlogic "Low-E" insulation solar window film, the ultimate in energy saving window films. Low-E films already in use are a dark silver reflective, and a light neutral/gold film. The newer medium density gold reflective film offers unparalleled performance in summer solar heat gain reduction, and also winter heat loss reduction.
High efficiency energy savings
Other window film technologies can help you save energy, but because EnerLogic's patent-pending Low-E coating delivers energy efficiency in every season, no other window film can match its annual savings. EnerLogic technology is "always on" and offers superior savings with far better clarity: doubling the energy and carbon emission savings of darker, more reflective window films.
High performance year-round
EnerLogic helps to keep the summer heat out and helps to lock the heat inside in winter: the perfect balance of energy efficiency, comfort, and cost savings - all-season, year-round. EnerLogic provides unparalleled glass-insulating capabilities - no other window film even comes close. With its patent-pending Low-E technology, EnerLogic has the best insulating performance of any window film available. Improving a window's insulating properties provides year-round energy savings. When you compare how much EnerLogic improves insulating performance to other film technologies, you clearly see that EnerLogic is in a class by itself.
Features & Benefits
"Always on" technology gives year round energy savings and carbon emissions reductions.
Over 10% saving on commercial building energy costs achievable.
Patent-pending, super-Low E coating (Emissivity = 0.04) directs solar and radiant heat back to its source.
Provides a perfect balance of energy efficiency, comfort and cost savings – gives significant improvement in working conditions.
Upgrades the annual insulating performance of single pane glazing to close to double pane glazing.
Reduction in daylight glare allows less use of blinds, giving potential for additional savings in lighting costs.
Ultra-low iridescence (rainbow) makes it fully compatible with many types of lighting, including high efficiency lighting.
Spectrally selective coating allows good visible light transmission with high solar energy rejection.
Dual reflective for 'one-way mirror' daytime privacy, with stylish gold/bronze external surface.
Excellent UV protection reduces fading of textiles, furniture, and works of art.
Uniquely designed scratch resistant coating gives increased longevity & easy cleaning.
15 years manufacturer-backed warranty.
Performance data for clear 4mm single glazing:
Visible Light Transmission - 32%
Visible Light Reflection (external) - 47%
Ultraviolet Transmission - <1%
Total Solar Energy Rejection - 75%
Glare Reduction - 64%
U-Value (EN673) - 3.3 W/m2K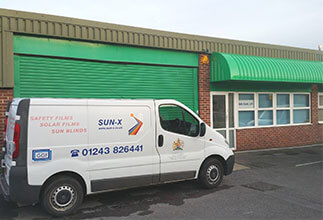 Can't find what you're looking for?
We'll find you the
right solution
Please let us know the details of your problem and we'll be in touch with our recommendation.