Monday, May 18, 2015
Decorative Film illuminates a school skylight
A Church of England school in the south of England drew up the concept of a multi-coloured design to complement a glazed skylight over their chapel area, and to focus attention down towards the altar. Sun-X was asked to source a selection of colours to match the desired pattern, and then undertake installation within a short deadline before important dignitaries came to view the area in question.
The resultant effect was quite stunning, much to the delight of the headteacher. As the sun moves across the skylight, a varying and ever-changing array of colours is cast down to the floor below.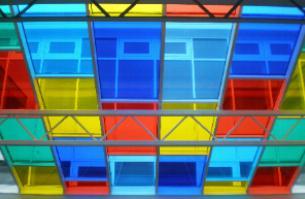 Can't find what you're looking for?
We'll find you the
right solution
Please let us know the details of your problem and we'll be in touch with our recommendation.