Wednesday, October 19, 2016
Advising the nation!
Back in 2001, an eagle-eyed member of Sun-X staff replied to a reader's question in the Daily Mail regarding glass that protected against fading of fabrics & furnishings. Lo and behold, a (heavily edited) version was printed, and actually generated some orders!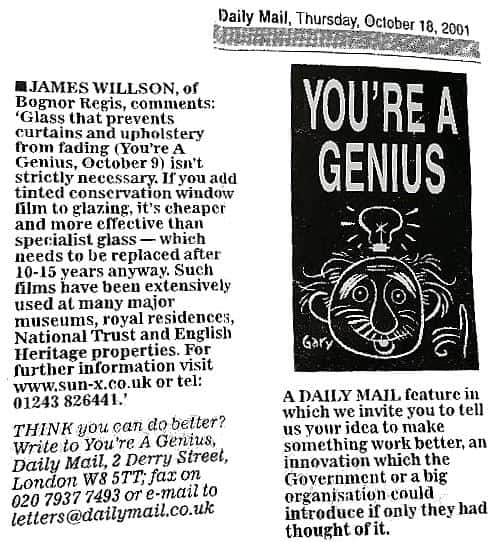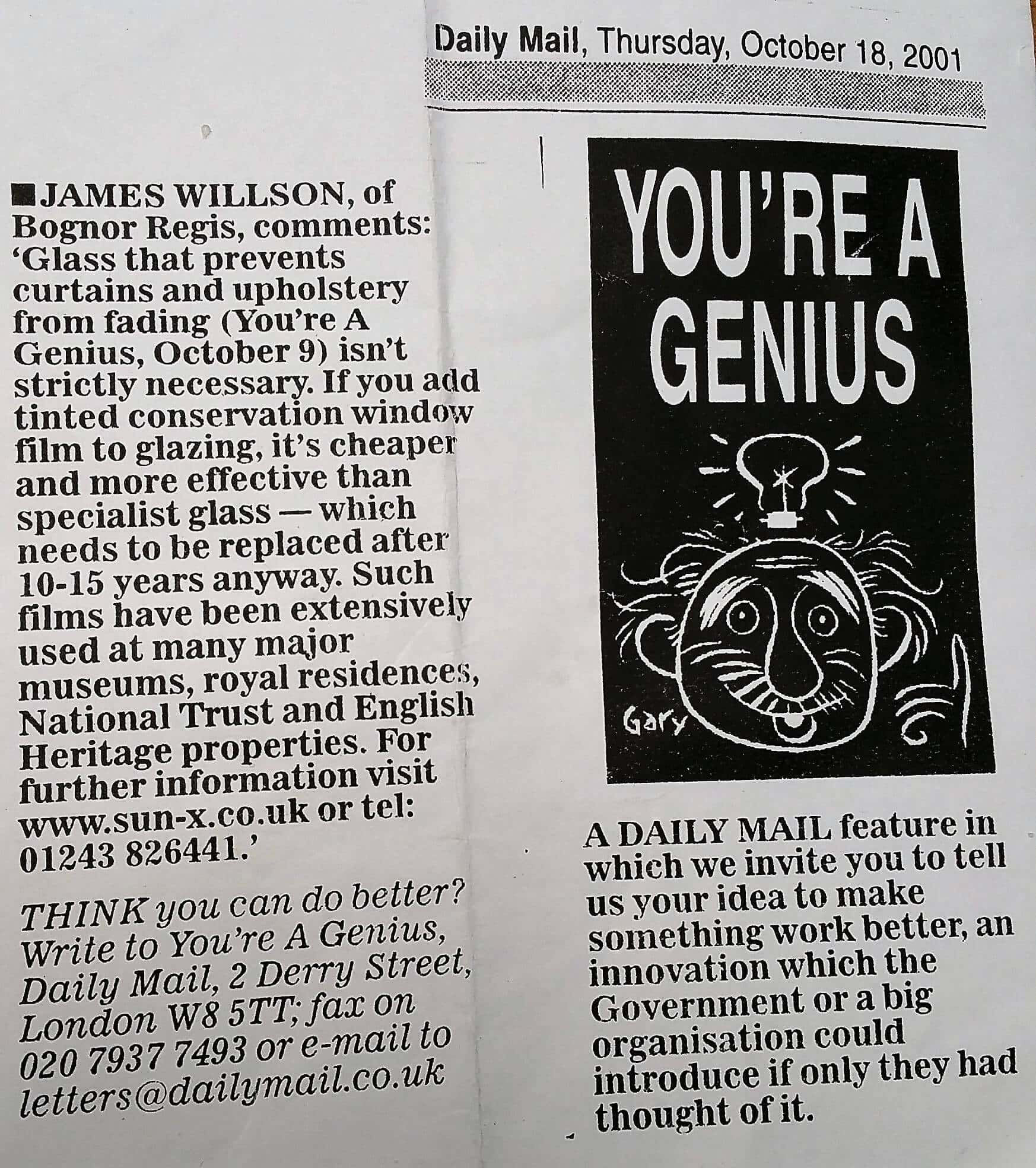 Can't find what you're looking for?
We'll find you the
right solution
Please let us know the details of your problem and we'll be in touch with our recommendation.