Chichester Festival Theatre
Client: Chichester Festival Theatre
Installation: Period roller blinds
The project
Chichester Festival Theatre is a grade II* listed building, renowned for their high quality productions which has gained them their international reputation.
Sun-X were commissioned to manufacture and install traditional, period roller blinds for the stage production of 'For Services Rendered'.
How Sun-X approached the project
The project was on a very tight and strict deadline, so blinds were measured on a Sunday as the set was being built, then both manufactured and fitted the very next day in time for screen testing.
The production was set in the 1920's, so Sun-X needed to create blinds that would fit this era. As the play is based on the effects of World War One, the blinds also needed to reflect life during this time and the types of interiors that the everyday family would have.
The 'Holland' fabric, its colour, and the sprung rollers, were a perfect match for the designer, and helped bring the set to life!
Outcome
We thoroughly enjoyed working on this project and being part of the production. We were pleased to also deliver to a high standard on such a tight turnaround, and we look forward to opportunities working with Chichester Festival Theatre in the future!
Sun-X specialises in bespoke window films and blinds for theatre productions, listed buildings, and commercial buildings. Contact us here with your requirements.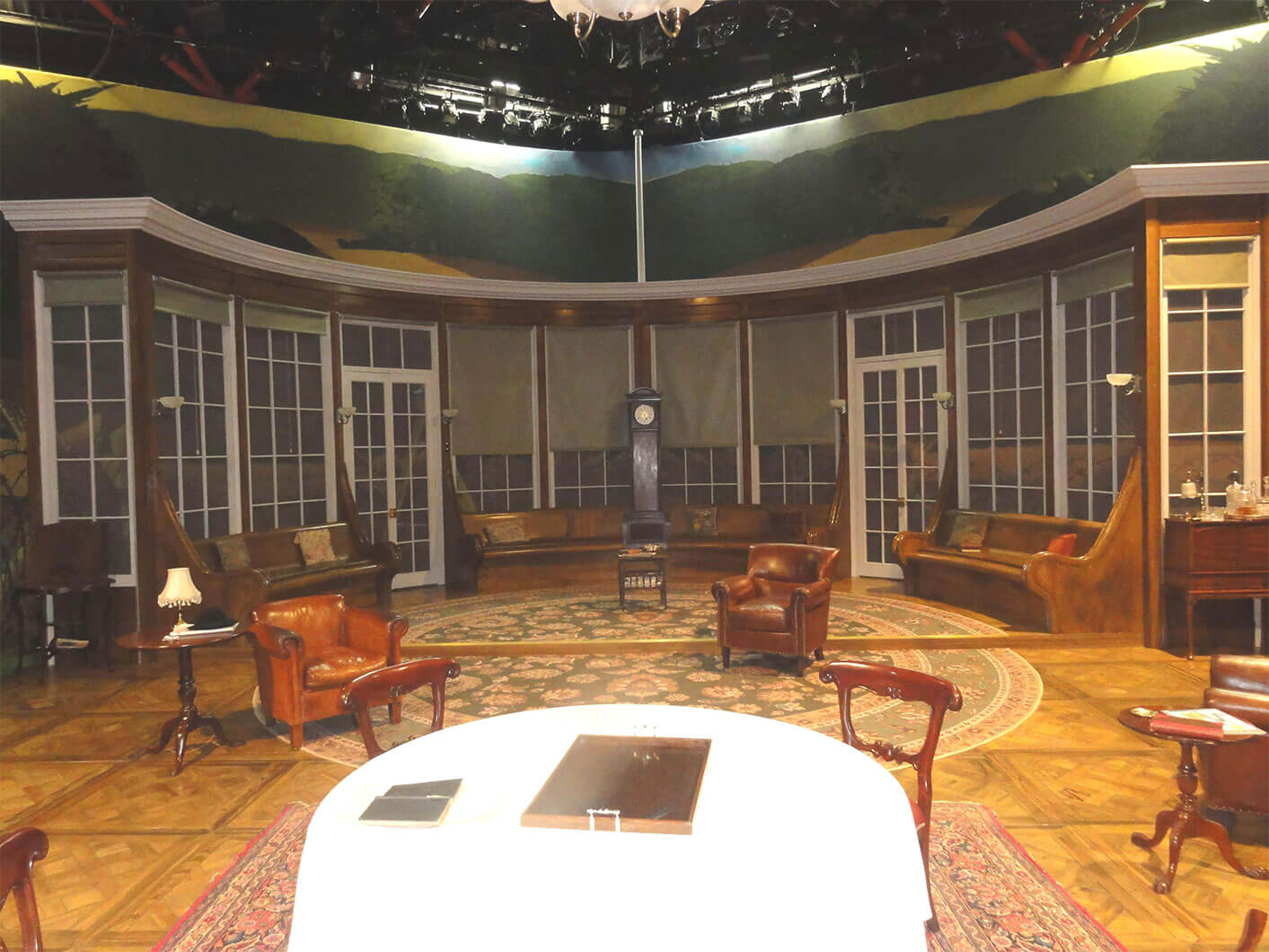 Can't find what you're looking for?
We'll find you the
right solution
Please let us know the details of your problem and we'll be in touch with our recommendation.