Cambridge's Museum of Zoology
Client: Cambridge's Museum of Zoology
Installation: Series of printed window blinds
The Project:
As window film and blind producers in Bognor Regis, we were delighted to have been asked to help Cambridge's Museum of Zoology, with the installation of a series of window blinds that showcase Sir Quentin Blake's marvellous illustrations. Part of the on-going refurbishment of the Museum, Sir Quentin Blake took inspiration from the museum's impressive collection for the artwork he produced.
Our approach to the project
Sir Quentin Blake, known for illustrating Roald Dahl's classics such as The BFG, The Witches and Charlie and the Chocolate Factory, was commissioned for his trademark drawing style to showcase some of the museums specimens, on our sun protecting solar window blinds.
One of the images we printed on the blinds was that of a Finback Whale, which was inspired by a 70-foot skeleton that will hang in the museum's entrance. There is also a drawing of Charles Darwin collecting beetles, which Sir Quentin Blake chose to illustrate, inspired by the fascinating story of Darwin trying to catch a third beetle (he already had two), so he popped one in his mouth for safe keeping, but the beetle unfortunately sprayed acid down his throat, so he lost them all!

Outcome
It's the first time in Blake's 60-year career that he has seen his work printed on blinds. He said about the project: "It's very striking for me, because I do these drawings at home in my studio and actually seeing it happen is extraordinary for me, as suddenly they are much, much bigger."

Sun-X Director James Willson commented: "It was an absolute pleasure to collaborate with national treasure, Sir Quentin Blake.
"Everyone is familiar with his drawings, so being able to print his illustrations on our quality blinds for installation at the Museum of Zoology was a fantastic experience, as the blinds add such vibrancy to the museum. We're glad we could contribute to the Museum of Zoology's refurbishment and look forward to its completion in 2017."

The window blinds are visible from the outside of the David Attenborough building on Pembroke Street. If you can, go and have a look, the detailed illustrations all tell a wonderful story.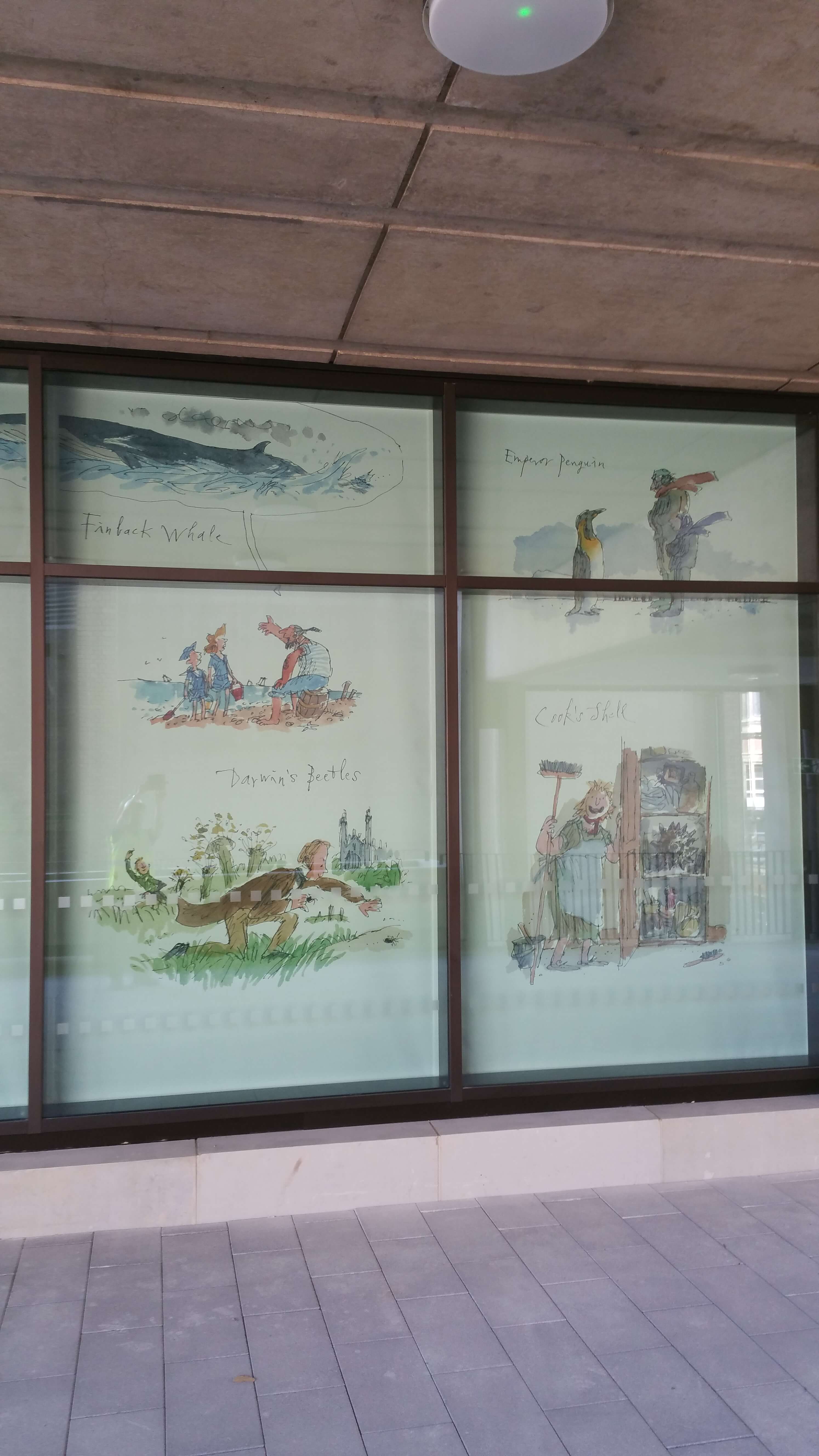 Do you want to add some creativity to your business or personal space? Sun-X can print your desired motif or image on any of our window blinds, fabrics or films. Please visit here for more information on our services.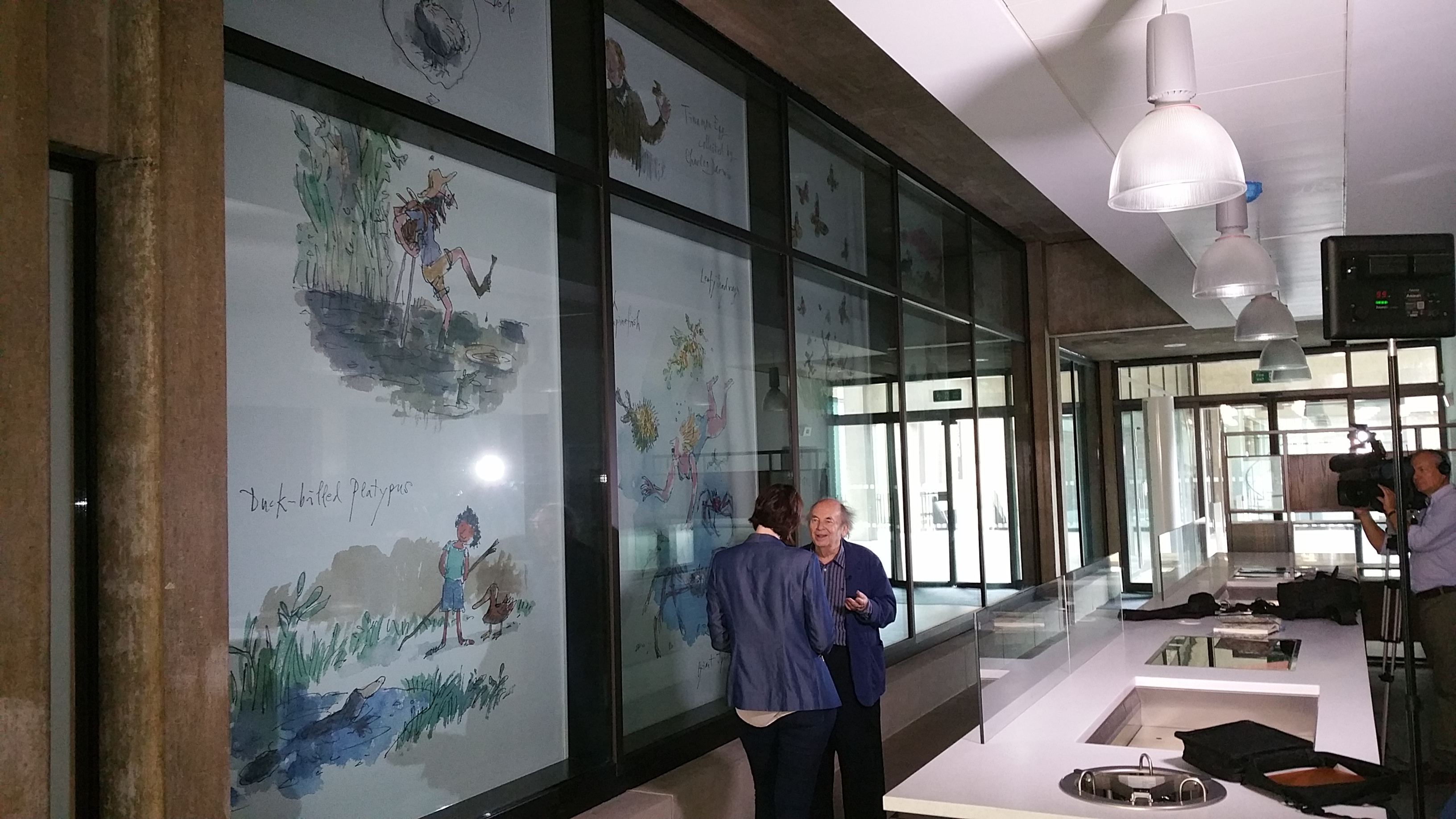 Can't find what you're looking for?
We'll find you the
right solution
Please let us know the details of your problem and we'll be in touch with our recommendation.