Protecting Heritage Sunscreen Blinds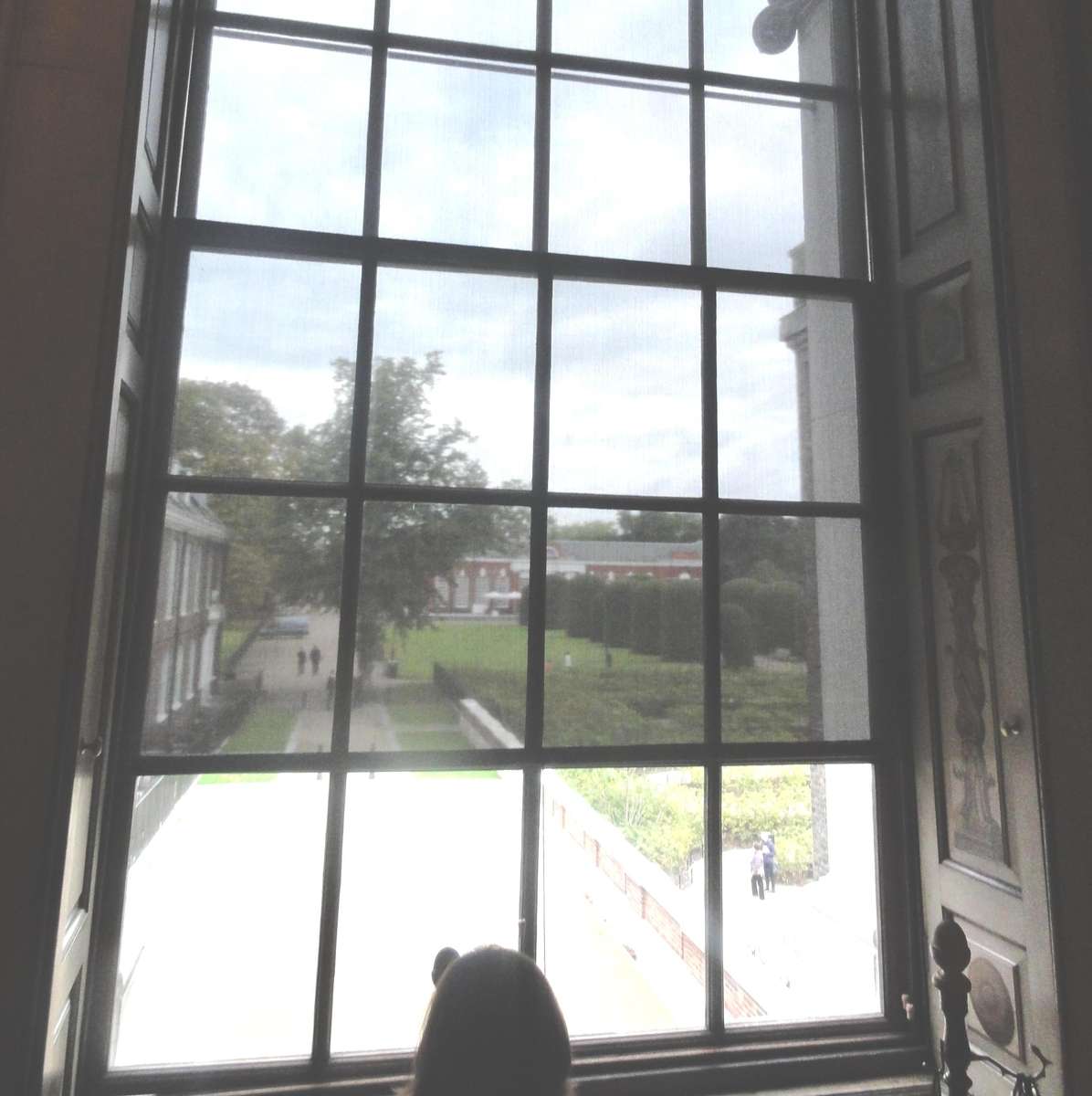 Kensington Palace - bronze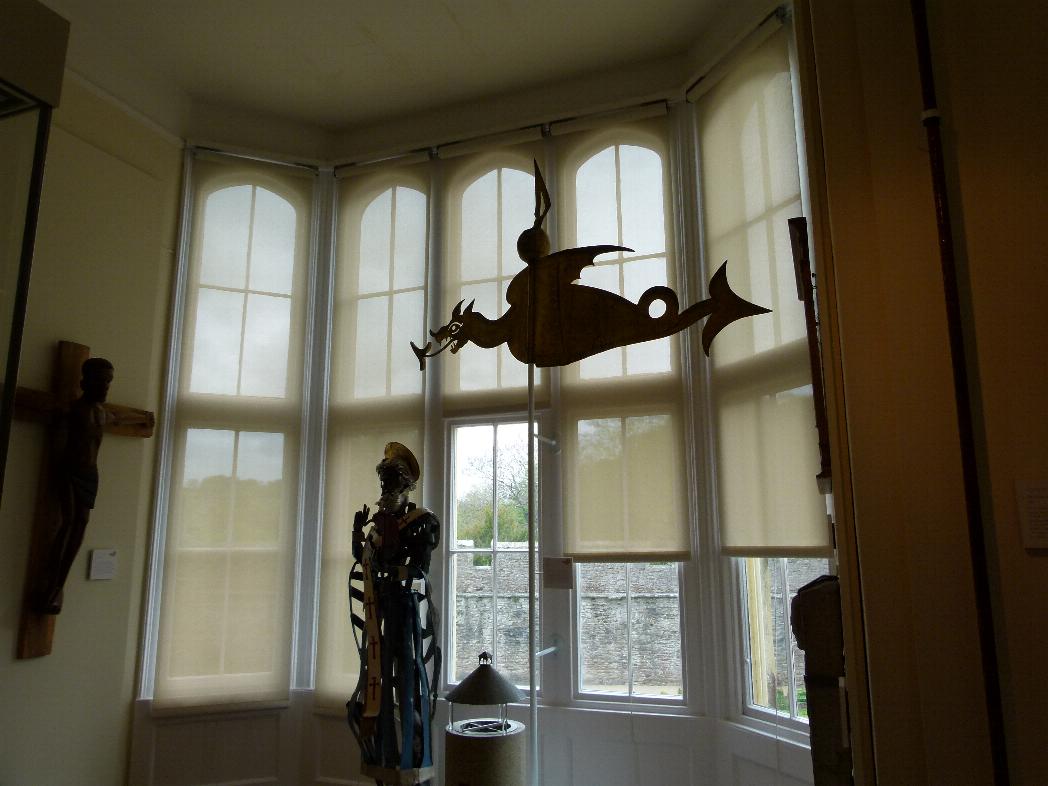 Bishops Palace - linen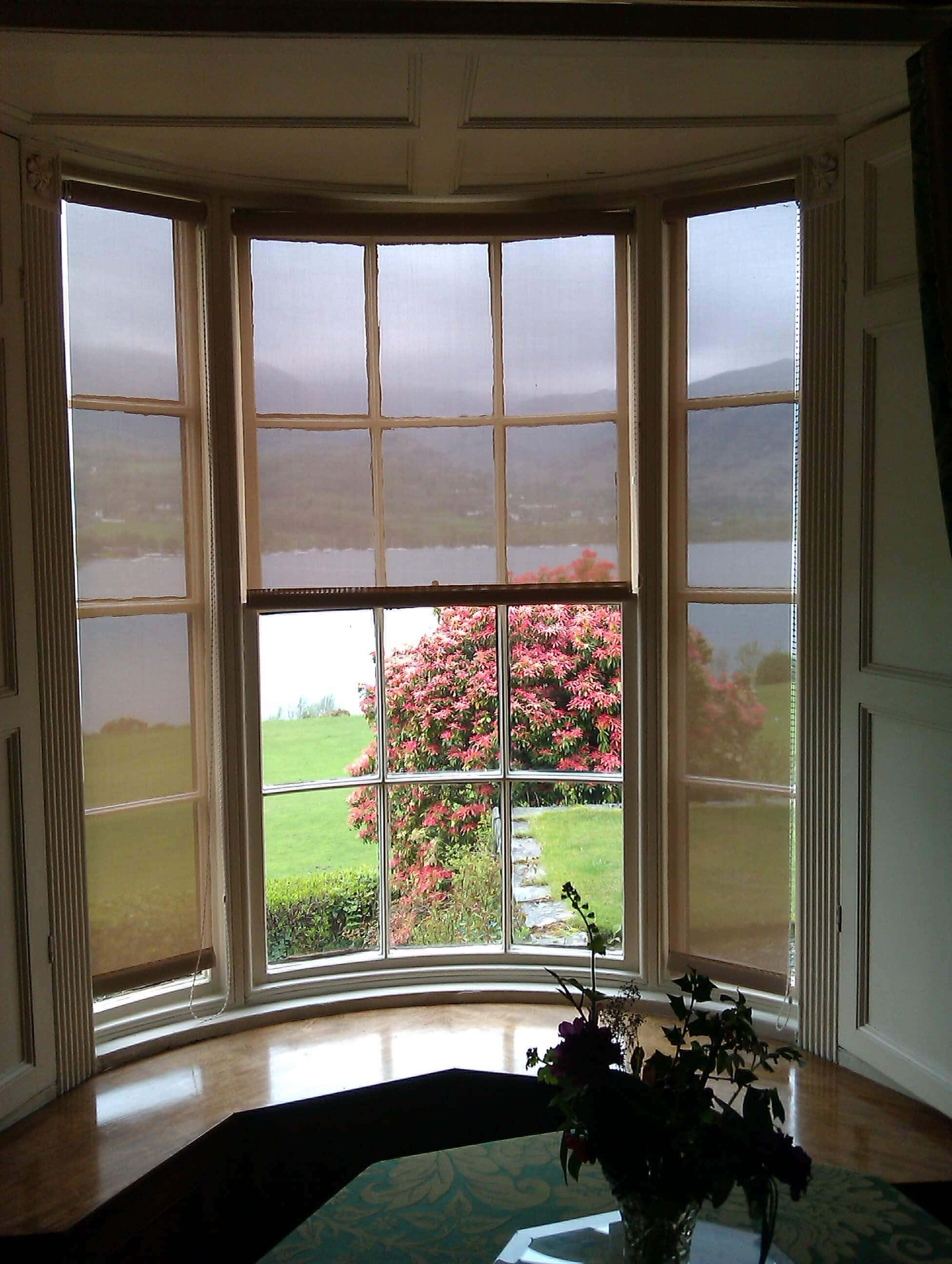 Brantwood - alabaster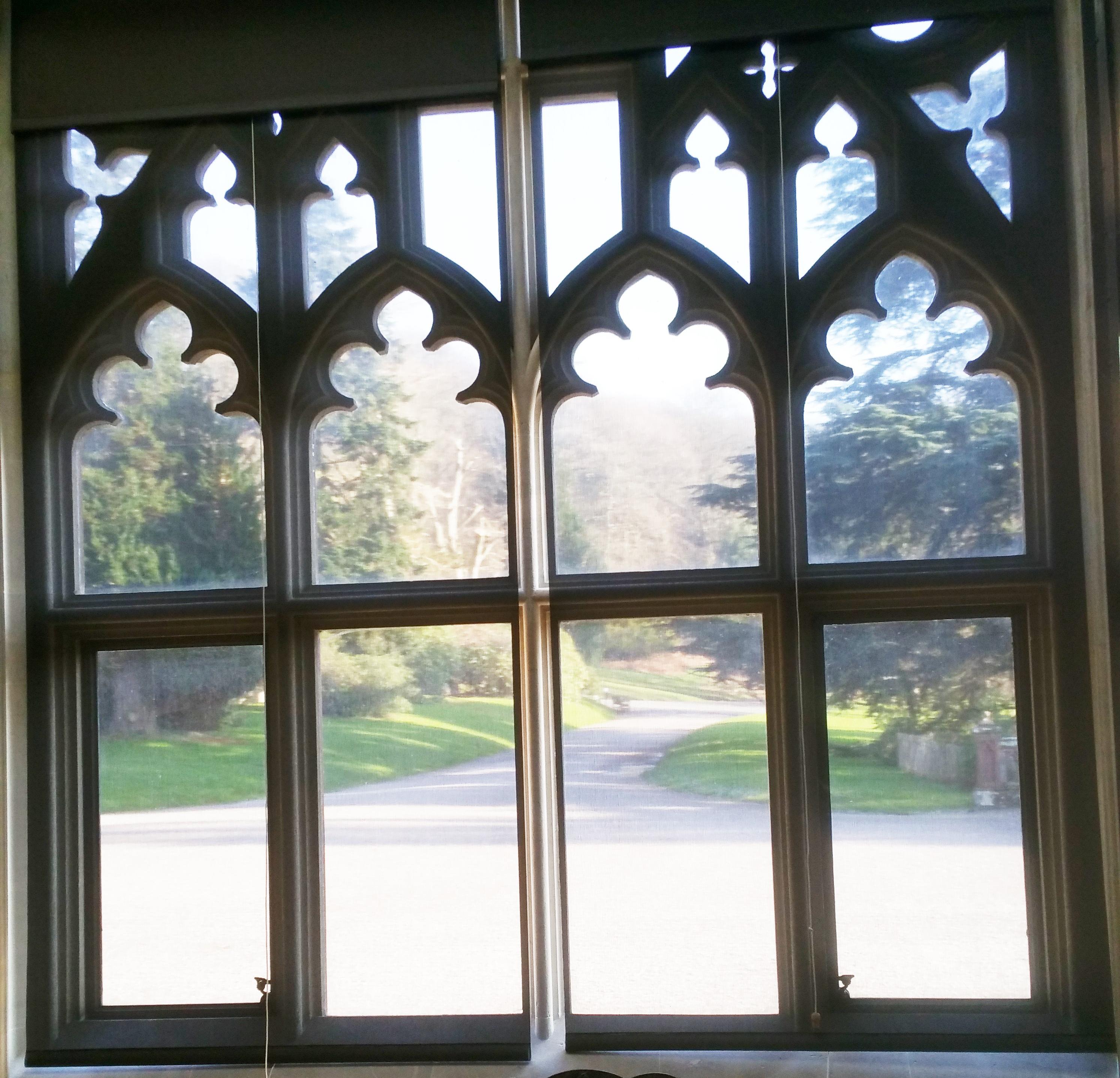 Tyntesfield - bronze
Key Features
Perforated, allowing through-vision
Excellent lux control

Highly durable & sustainable

Flame-Retardant

Roll widths up to 3.2m

Description
Over the past few years, historic buildings have seen a significant shift away from traditional cotton blind fabrics, towards a more modern but very effective range of perforated materials. Cotton, or 'Holland' fabrics do transmit the light beautifully, but unfortunately suffer from many disadvantages:
Shrinks in sunlight, distorting the cover and increasing light spill at the sides
Stains irrevocably (squashed insects and leaky windows are problematic)
Restricted to a neutral colour range, due to colour fastness
Limited material width (1.8m / 6 ft), resulting in fabric joins on larger windows
Does not allow a view out, thereby 'boxing in' the room

Sustainability and pollution issues in manufacture
The wide range of perforated 'sunscreen' materials at the disposal of Sun-X will eliminate all the above shortcomings. The robust and sustainable fibreglass construction means the material will remain stable & hang true for many years, and can be wiped clean as required. A vast myriad of colours and weave densities are available to suit any requirement; a dark colour with one of the more open weaves will provide over 90% reduction in lux levels, whilst maintaining an excellent clarity of through-vision. This has a priceless positive impact on visitor and staff satisfaction. It will also be near-invisible from the outside, giving a uniform appearance even if half-drawn, and also an added security benefit, as it appears that shutters are not closed, and the building is occupied. Roll widths of up to 3.2m enable almost all windows to be covered with just a single piece of material.
Following an extremely successful trial at Kensington Palace in 2011 prior to its grand refurbishment, Sun-X installed blinds throughout the building in the now highly popular charcoal/bronze colour. Hampton Court Palace and Kew Palace have now followed suit with wholesale replacements. Once word had spread, many other prestigious properties are continuing the trend, such as the Palace of Westminster, Somerset House, Apsley House, and a growing list of several National Trust buildings including Waddesdon Manor, Tyntesfield, and Uppark.

Product Enquiry
If you're interested in this product then please give us a call or fill out the form below and we'll get back to you.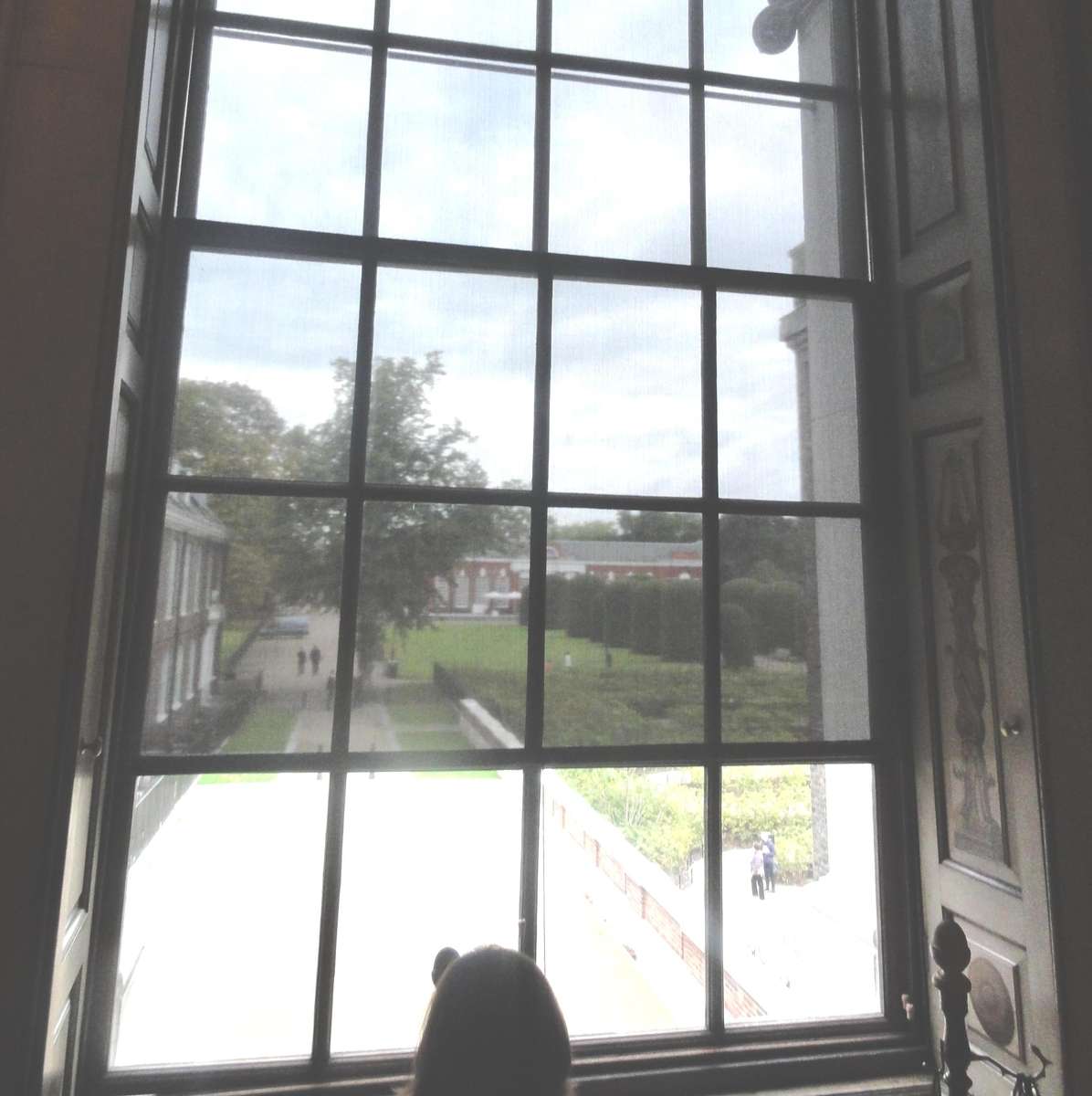 Kensington Palace - bronze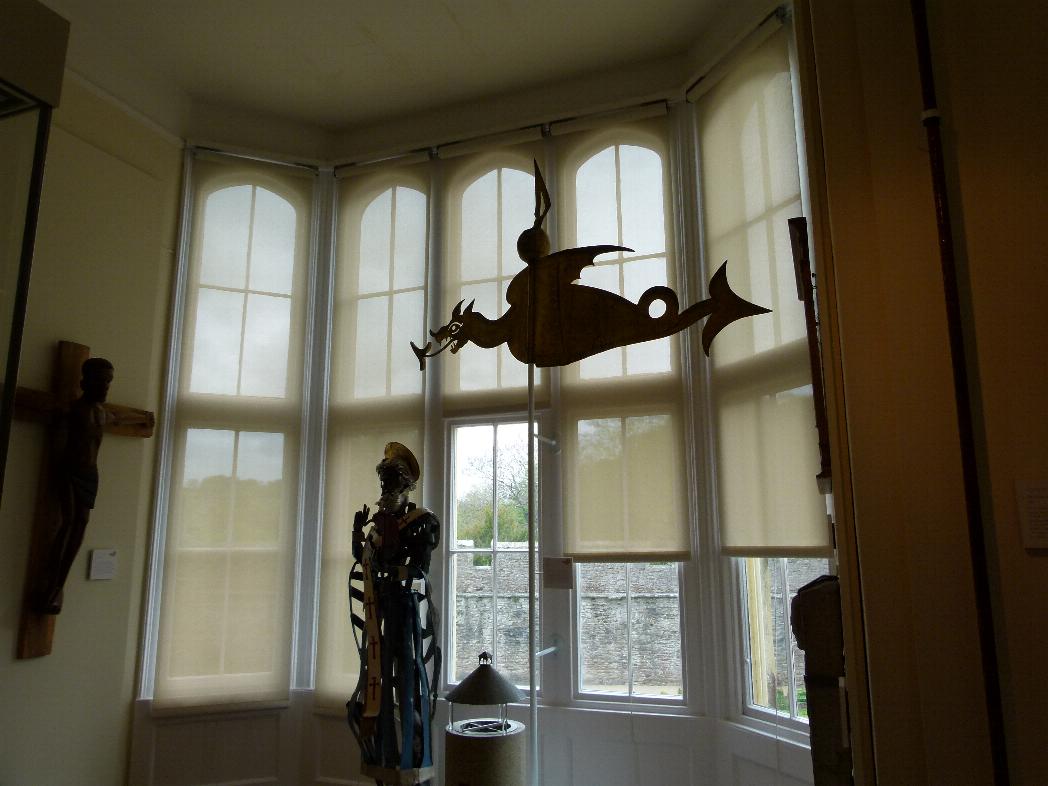 Bishops Palace - linen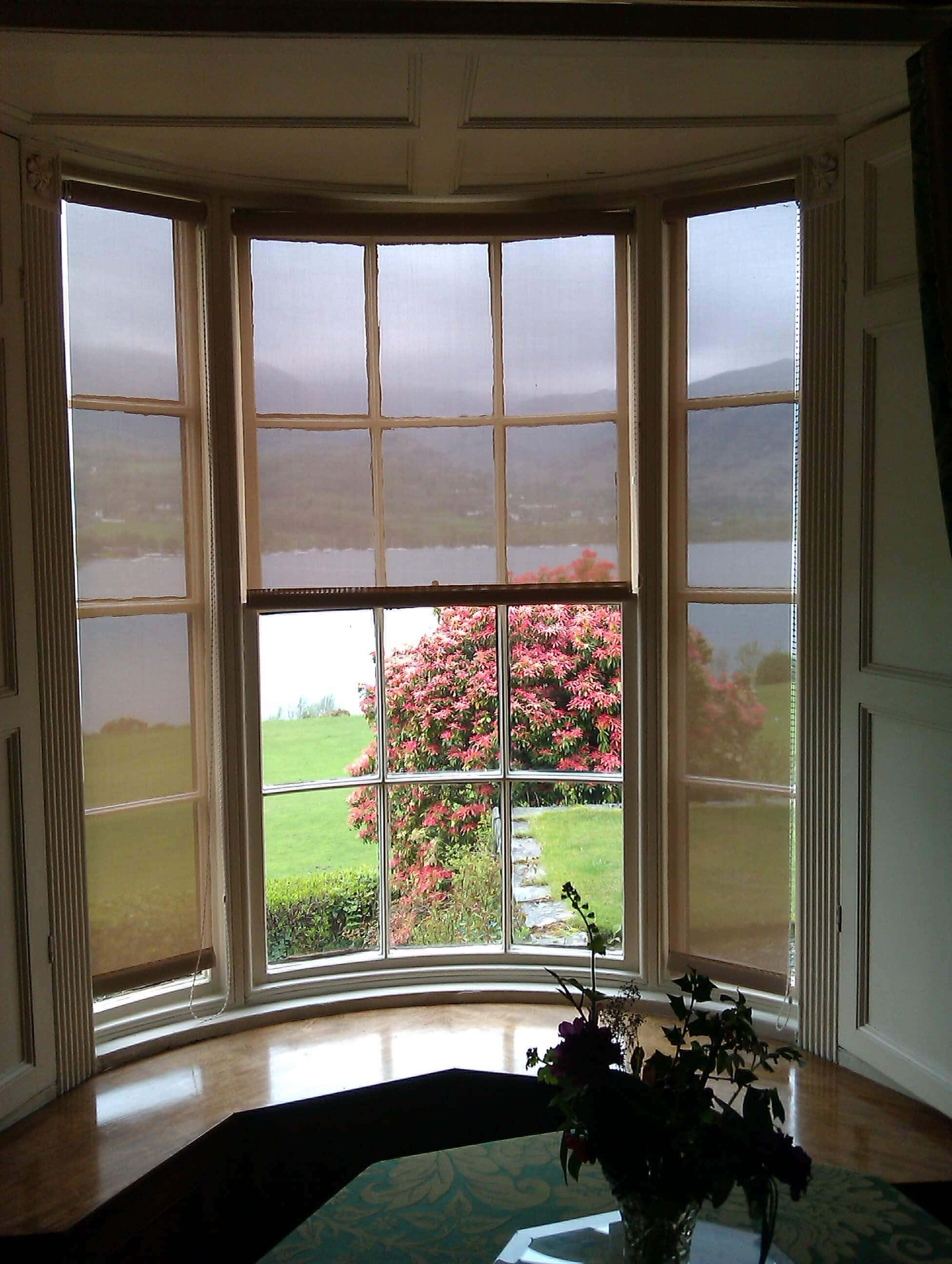 Brantwood - alabaster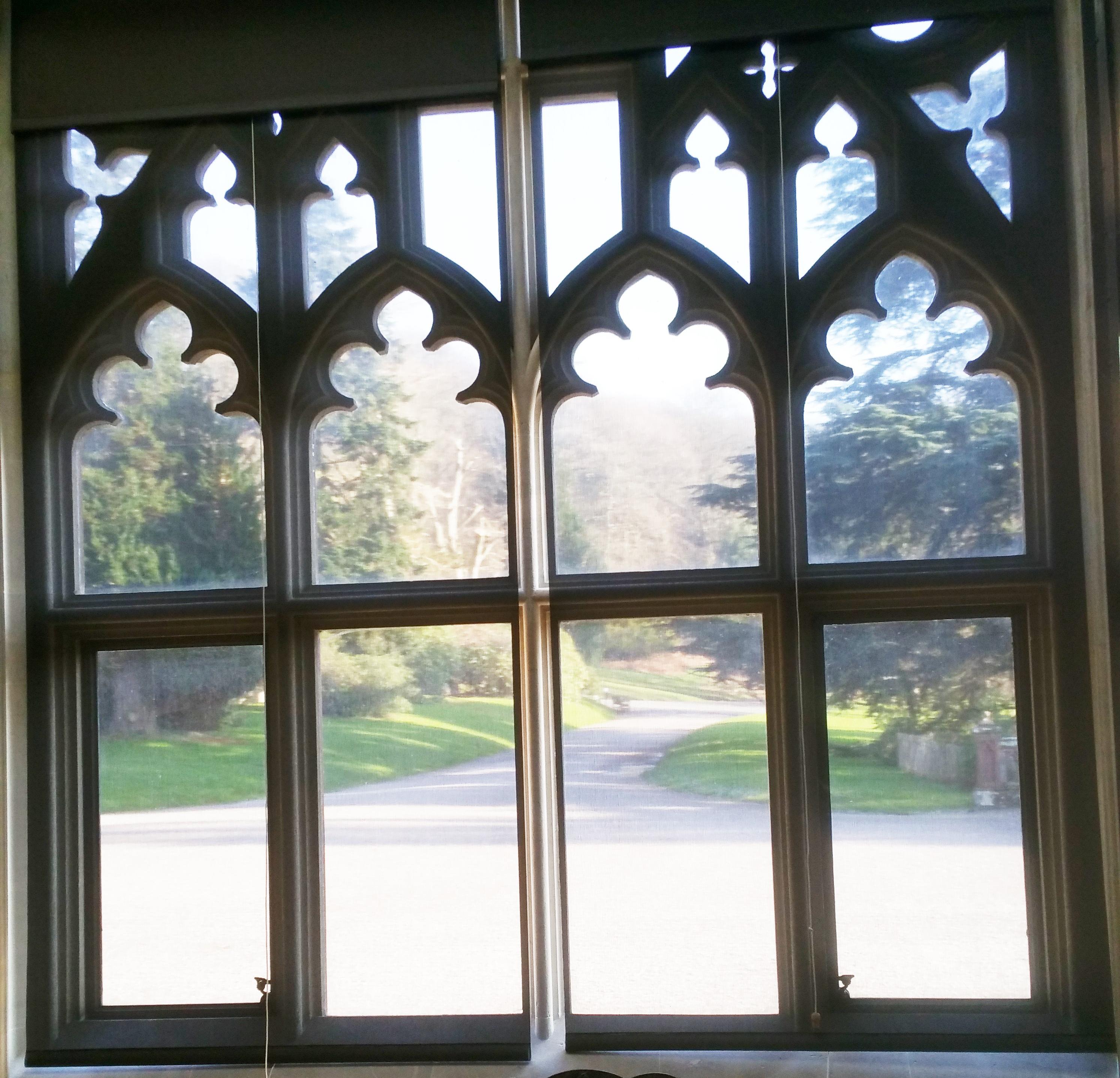 Tyntesfield - bronze

Many thanks for installing the sunscreen blinds, everyone is delighted with the effect!
Waddesdon Manor
Frequently Asked Questions
I have very large windows - what can you do?
Not only do Sun-X manufacture extremely heavy-duty systems to cope with wide and/or tall windows, some of our fabrics are over three metres wide, reducing the need for either fabric joins, or light gaps where two or more blinds are butted together.
My conservatory/office is too hot - will blinds help?
Blinds are not the most effective solution to solar heat gain, as the heat has already entered the building. Most blind fabrics will absorb, rather than reflect heat, which will re-radiate into the room. Even materials with reflective backings will rarely have sufficient capacity to reflect a substantial amount of heat, especially back through sealed units in double glazing. Solar window film reflects heat at source, and is therefore much more efficient.
My windows are out of arm's reach - can you help?
Sun-X manufactures and installs a wide range of motorised systems, now including battery & solar powered ranges, avoiding the cost and invasive installation of electrical wiring.
Can't find what you're looking for?
We'll find you the
right solution
Please let us know the details of your problem and we'll be in touch with our recommendation.