Domestic Vertical Blinds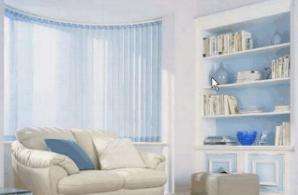 Curved track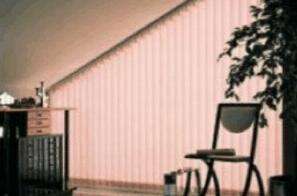 Arched track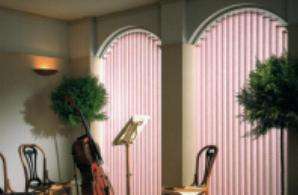 Key Features
The adjustable solution to light control with tilt & stack controls
Ideal for wide windows & patio doors
Can be fitted to curved bay windows and arches
Wide choice of fabric, blackout, plain, patterned, or perforated louvres
Manual or motorised operation
Description
Sun-X vertical blinds are the versatile solution to light control. Louvres are available in standard 127mm (5") or slimline 89mm (3.5") in a variety of materials.The ability to tilt, turn and draw the blinds ensures complete control over light distribution. Fabric colours can be mixed and matched and even printed with individual designs.
Product Enquiry
If you're interested in this product then please give us a call or fill out the form below and we'll get back to you.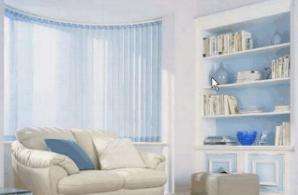 Curved track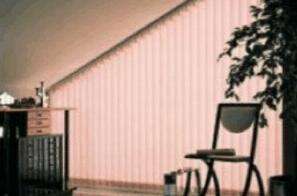 Arched track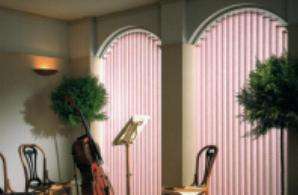 Prince Philip and I are delighted and deeply impressed with the marvellous restoration of the fire damaged area of Windsor Castle. Being anxious to show our appreciation of [your] skill and dedication ... we have had this special medallion struck ... it comes with our grateful thanks.
Her Majesty Queen Elizabeth II
Frequently Asked Questions
I have very large windows - what can you do?
Not only do Sun-X manufacture extremely heavy-duty systems to cope with wide and/or tall windows, some of our fabrics are over three metres wide, reducing the need for either fabric joins, or light gaps where two or more blinds are butted together.
My conservatory/office is too hot - will blinds help?
Blinds are not the most effective solution to solar heat gain, as the heat has already entered the building. Most blind fabrics will absorb, rather than reflect heat, which will re-radiate into the room. Even materials with reflective backings will rarely have sufficient capacity to reflect a substantial amount of heat, especially back through sealed units in double glazing. Solar window film reflects heat at source, and is therefore much more efficient.
My windows are out of arm's reach - can you help?
Sun-X manufactures and installs a wide range of motorised systems, now including battery & solar powered ranges, avoiding the cost and invasive installation of electrical wiring.
Can't find what you're looking for?
We'll find you the
right solution
Please let us know the details of your problem and we'll be in touch with our recommendation.